Replacement Parts For TV
Here is a list of links to several online TV parts dealers. The list is grouped by part category. If you can't find the category you are looking for, see "List of Major Companies" (although you may have to do some exploring to find what you're looking for). You can also do comparison shopping to find the best deals.
List of Major Companies
DLP Color Wheels
DMD chips for DLP TVs
LCD/LED Display Panels
Light Engines for DLP & LCD Projection TVs
Plasma Display Panels (PDPs)
Projection TV Lamps (bulbs) - DLP/LCD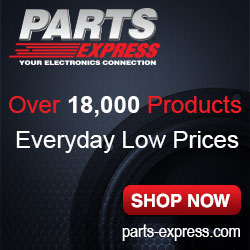 Printed Circuit Boards
Remote Controls
Forum
This new forum began in April of 2017. You are welcome to share your experiences and added insight.